Number 53, Fall / Winter 2003
TOOLS AND TECHNIQUES
OF WOOD ENGRAVING

Notes on the Tools
and Techniques
of Wood Engraving
by George A Walker

Bibliography

Suppliers, Resources
and Organizations

Includes a wood engraving
of Bill Poole at work
printed letterpress
by George A Walker
You may also be interested

or perhaps Headpieces?
or even a few colorized dingbats
we used on a promotional bookmark?
or more Tails?
perhaps these
which appeared
in DA 58?
or these little
ones which appeared
in DA 61?
Dingbats, Ornaments
and Fanciful Initials
Tim Inkster
The Devil's Artisan intends to present an ever-larger digital library of these images, available at no charge for download as shareware, for the favour of which we would appreciate a credit to `Walter Inkster, the Devil's Artisan'.
It amuses me, some, that these images are now to be made available on the World Wide Web, and that Walt was prematurely dismissed in the 1970s for insisting that the future of Bell Telephone lay in the direction of fibre optics.
The wire and cable lobby of the day held sway.
My father, as it turns out, was correct.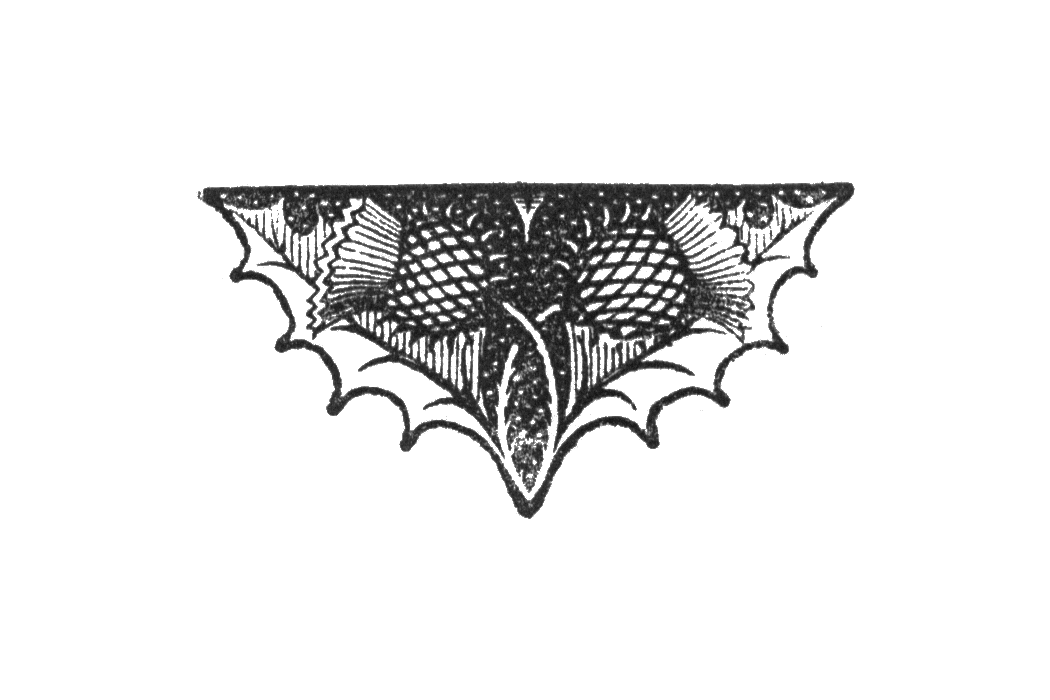 To download what you see here, right-click on any letter, which should give you the option of viewing it in a rather large scale or saving it to your local machine. This stratagem works fine in Netscape, Mozilla and Konqueror. I'm less sure about Explorer. The originals are of various sizes, but all were scanned (consistently) at 600 dpi. You may also be interested in Headpieces or perhaps Ornamental Initials?
Questions, comments or suggestions about this web page, e-mail publisher Tim Inkster. For story suggestions for the Devil's Artisan or other editorial concerns please e-mail editor Don McLeod.

If you're intending to subscribe to the Devil's Artisan, you may be interested to know that we now accept subscription orders paid by VISA (only, not Amex or MasterCard) by voice phone at (519) 833-9158 or (preferably) fax at (519) 833-9845. Please include your name, VISA card number and expiry date on your faxed order. Please also include a voice telephone number or an e-mail address in case of trouble. Please do NOT send us credit card information via e-mail (it's dangerous).
A down-loadable subscription form in Adobe "PDF" format is available by clicking here. Back issues of the Devil's Artisan are also available on abebooks.com
ISSN 0225-7874